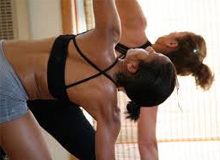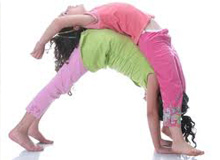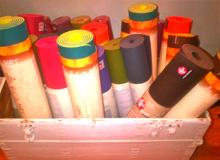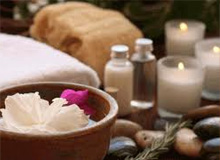 Pre-Natal Yoga Series With Julia

Sundays 5-6:15pm January 6th-February 11th
$96 or $18 Drop-in

No matter where you are in your pregnancy, positive well-being and physical flexibility are very important. Pre-natal yoga can help you:

Establish a deeper connection with your mind, body, and baby with breathing and relaxation techniques learned each week.
Increase your energy and endurance.
Strengthen and tone muscles used for labor and delivery.

and tone muscles used for labor and delivery.
A couples class is offered each session; providing tips on communication, a birthing plan, and other ways to optimize mom's experience on The Big Day.
No prior yoga experience is necessary. 6 week session $96
Kids Yoga/Teen Yoga
Kids Yoga is a fun approach to yoga that is very beneficial for children whose bodies are still developing. The use of animated poses and stretching exercises promotes strength, flexibility, coordination, and body awareness. Breathing and visualization techniques teach kids how to focus, relax and develop self-control. In addition to helping kids release pent-up energy in a fun, safe environment, yoga also stimulates children's creative imaginations.
Our Kids Yoga program also promotes inner-strength, confidence, and self-esteem; a feeling of well-being and respect for others; and, love for one's self, inside and out.
Come Play Yoga!
Offered in a 6 weeek session for $78. Next session starts 1/24/13
Bodyflow
BODYFLOW™ is the yoga, tai chi, pilates workout that builds flexibility and strength and leaves you feeling centered. Students practice controlled breathing as they flow through a series of stretches, moves, and poses. Ultimately, this holistic workout brings the mind and body into a state of harmony and balance.
Like all the Les Mills programs, a new Bodyflow class is released every three months with new music and choreography. Each class is made up of 45 minutes of simple but challenging exercises, which are followed by 10 minutes of relaxation and meditation.

Meditation
With Mediation we become aware of the present moment...the instant all things share and live together. Not a moment into the past or into the future, we learn to recognize our source and find quiet in our minds. Here we find what is true, peaceful, one and ultimately what is our self.
The practice of meditation is one of willingness to be without judgement; to release the meaning in which we have defines the world, and our circumstances. Through meditation we learn how to dance with what shows up in life. Remaining present in any situation, we learn to recognize that there is not one moment better than another to be present, understanding, and truly loving."

Wednesday Evenings
6-7pm
With Michael Perfetto


Sunday Morning Meditation
Class will include intention, meditation, and discussion. Offered the 1st and 3rd Sunday of Each month (occasionally on 5th Sunday)
8:30-9:30 am
$7 Fee cash and check only please