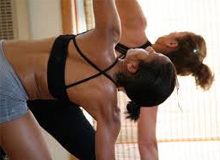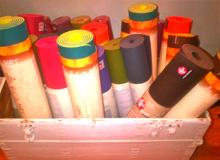 Welcome To Yin Yang Yoga & Wellness
Yoga is an ancient tradition deeply rooted in Indian and Hindu philosophy. Yoga is an ancient system of breath work (Pranayama), postures (Asanas), and meditation used to join the mind, body, and spirit. Yoga is neither a religion, nor purely an exercise regimen. Yoga is a commitment to health and well being, a commitment to a stronger and better you.
For loving your body and feeling great - both inside and out - there is simply no better practice. Yoga improves balance, promotes fitness, and enhances energy and concentration. As a result, yoga facilitates reengagement with our inner most selves.
Learn More Click Here
No matter your fitness level, degree of flexibility, or coordination abilities, yoga can work for you!
Whether you are looking to begin an exhilarating exercise program or are curious to experience stress-relief through stretching and meditation, YIN YANG YOGA & WELLNES is the perfect place for you. Our expert instructors provide students with hands-on, individual attention and will surely challenge and encourage you throughout your practice.
We also offer Massage, Reiki and Acupuncture in our private treatment rooms. Please see Body Work for More information.

NEW STUDENT SPECIAL! 2 Weeks Unlimited Yoga For Just $30!


NEW STUDENT SPECIAL! I Month unlimited Yoga For just $49!


Studio Tour About Us